Tattoos and art by
Scott Huttenmaier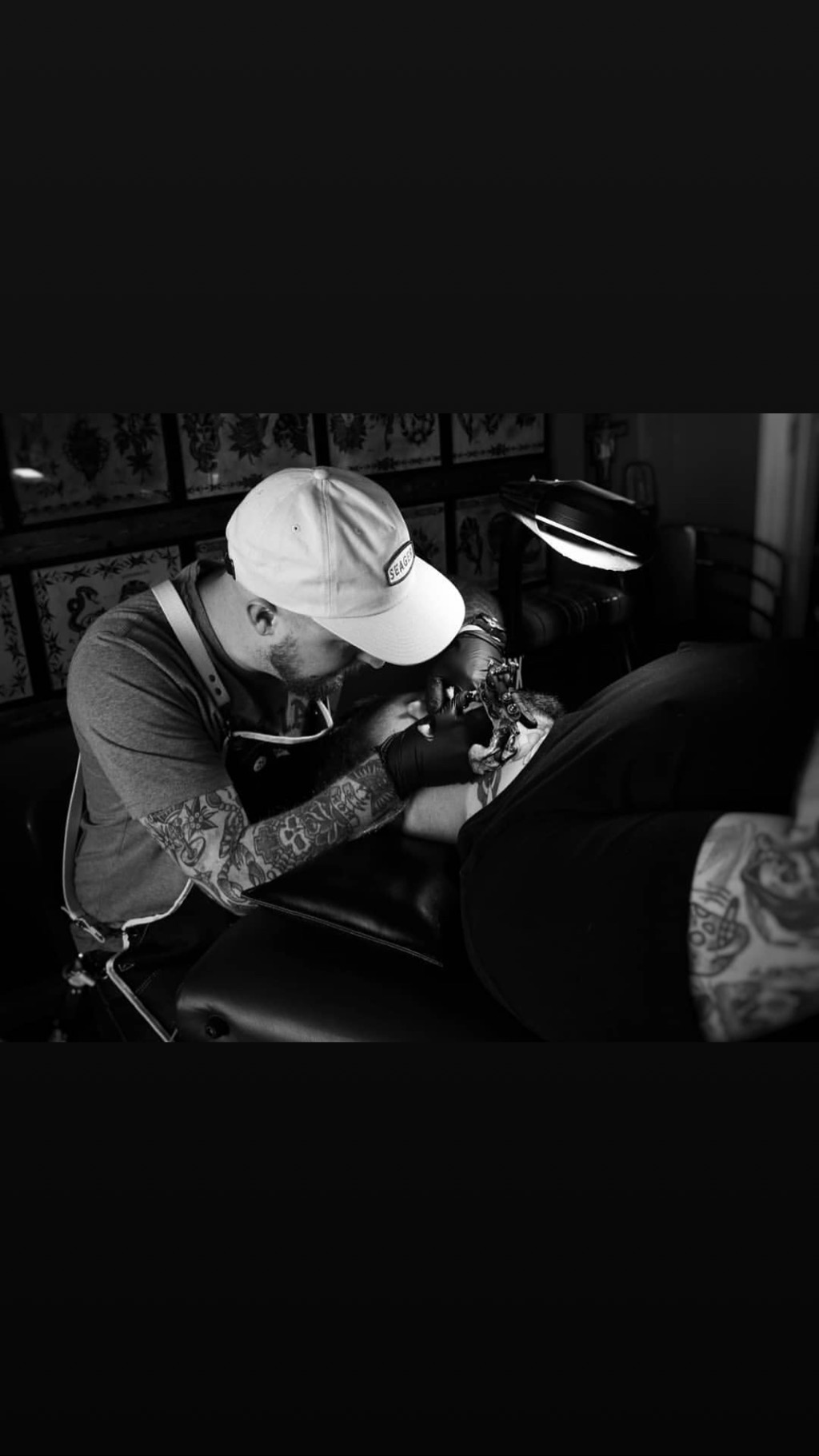 Classic Traditional Tattooing
From small pieces to full backs, and everything in between. Designs based on classic American traditional imagery with contemporary influences.
Schedule Appointment
To book an appointment please begin by filling out an appointment request form.
About Me
I started apprenticing in Norman, Oklahoma at Think Ink Tattoos. There I learned the importance of traditional designs and how to apply them as quickly and as painlessly as possible. I then moved to Annex Tattoo in Oklahoma City where I worked for a year and began to refine my process into what it is today. I am currently located in Fullerton, California at Rose Land Tattoo. I specialize in classic American traditional tattooing with a darker color palette. I prefer to tattoo traditional designs based on historical tattoo flash from the early 1900's.